ARIS' APPLIED PHENOMENOLOGY
Let's think!
As you maybe know, I love Philosophy as much as I love Arts. That is why I get deeper into the one so-called Phenomenology. I think this love for Philosophy has been intensified by the generosity of Professor Walton in Argentina. His devotion to Phenomenology and his best disposition for teaching have traced my way somehow.
However, my way is a multifaced one. Since I love visual art, dance, and Phenomenology, I decided to integrate them. This task is not easy at all, but every step I make brings me back the certainty that it has been the best decision I could take. There is a lot to do with this complexity. However, it has to be addressed in a joyful and authentic manner. Keep reading to see how I am managing it!
Phenomenology of Drawing
Thanks to my experience in teaching drawing, I am developing what I call
Phenomenology of Drawing
. I am posting
on this link
some paragraphs of this project meanwhile I write it.
Re-rooting Phenomenology into everyday life
Through visual art, I am giving a new life to Phenomenology, fresher and lively, open and present aesthetically. For instance, my project in pastels 'As human, knowledge' gives shape to my attempt to the
internal time of consciousness
. See more
here
.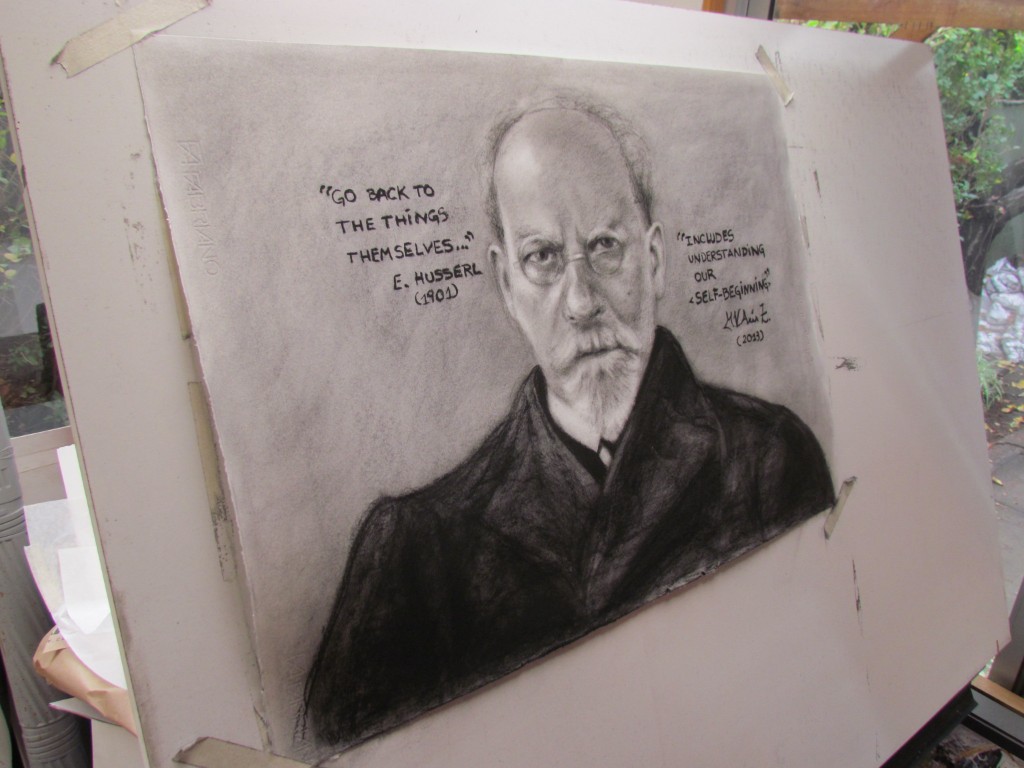 Seminars on Applied Phenomenology
I am starting to offer Seminars on Applied Phenomenology, which doesn't mean an application of phenomenological concepts to everyday life, but rather a phenomenological exploration of peculiar experiences that can renew the philosophical meaning-appearance of Husserl's descriptions. In the Seminar I gave at CLC in Santiago de Chile last January, we analyzed experiences such as Height Vertigo, Drawing Linear Perspective, and Drawing-Painting Portraits. As usual, it has been a pleasure and a fantastic opportunity to observe better some phenomena. 14 eyes see more than just a couple.
With the hammer
Since 2007, I had the chance to make my way of participating in Congresses of Philosophy in Argentina thanks to Professor Walton. Then I also made some presentations in Chile. Even though I am in Europe now, I am still presenting some studies in Argentina. If you want to read more about them, you can click
here
.
Let's be honest
Phenomenology belongs to freedom and authenticity,
since pertains to a self-aware approach to the experience.
Whatever else is something else.