ARIS' APPLIED PHENOMENOLOGY
Let's think!
As you maybe know, I love Philosophy as much as I love Arts. That is why I get deeper into the one so-called Phenomenology. I think this love for Philosophy has been intensified by the generosity of Professor Walton. His devotion to Phenomenology and his best disposition have traced my way.
However, my way is a multifaced one. Since I love visual art, dance, and Phenomenology, I decided to integrate them. This task is not easy at all, but every step brings me back the certainty that it has been the best decision I could take. There is a lot to do with this complexity, and all of it can be done in a joyful and authentic manner. That is why I invite you to discover it and to be part of it if you feel like.
Phenomenology of Drawing
At the moment, thanks to my experience in teaching drawing, I am developing what I call
Phenomenology of Drawing
. I am posting
on this link
tempting paragraphs of this project meanwhile I write it. If you want to be part of it somehow, let me know.
Re-rooting Phenomenology into everyday life
Through visual art, I am giving a new life to Phenomenology, fresher and lively, open and present aesthetically. At the moment, I am working on the project 'As human as knowledge' giving shape to my attempt to the
internal time of consciousness
. See more
here
.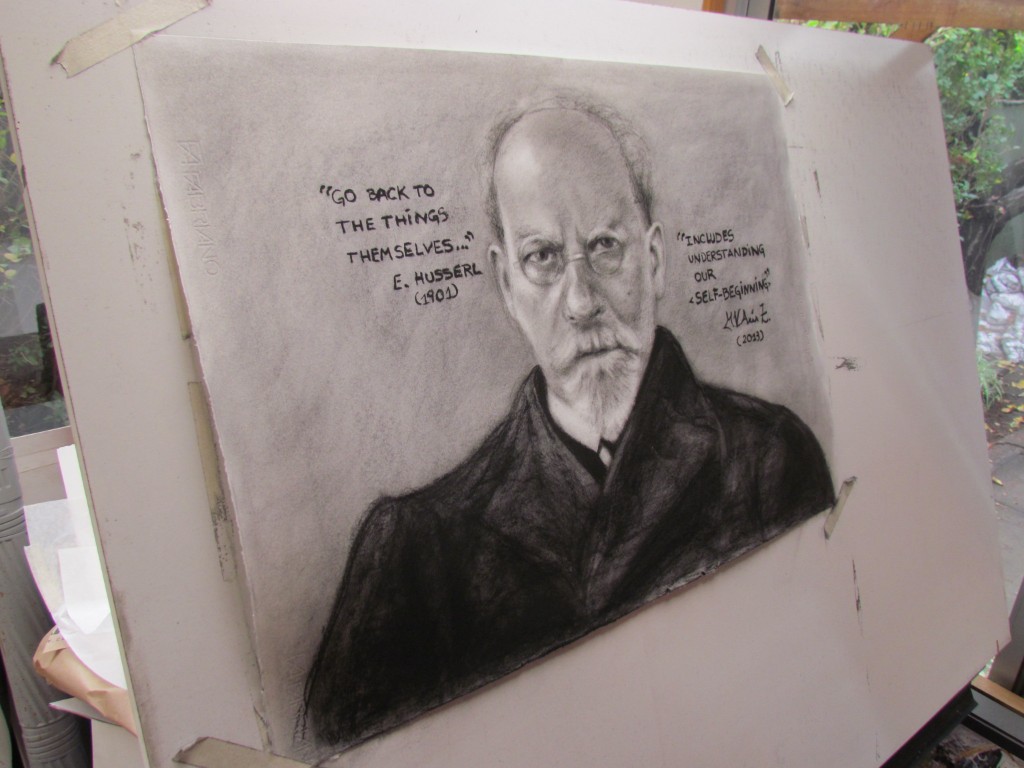 Seminars on Applied Phenomenology
Experiences such as Height Vertigo, Drawing Linear Perspective and Drawing-Painting Portraits have been discussed at CLC, in Santiago de Chile, in January 2018. As usual, it has been a pleasure and a fantastic opportunity to shake my approach in order to improve it.
With the hammer
Since 2007, I had the chance to make my way of participating in Congresses of Philosophy in Argentina thanks to Professor Walton. Then I also made some presentations in Chile. Even though I am in Europe now, I am still presenting some studies in Argentina. If you want to read more about them, you can click
here
.
Let's be honest
Phenomenology belongs to freedom and authenticity,
since pertains to a self-aware approach to the experience.
Whatever else is something else.